SMALL GYM,
BIG RESULTS
A guide on how to start your own gym from nothing and turn it into a massive success
Order Now!
Learn More
My name is Siavash Fashi, and I am the founder of SixPax Gym, the most successful small gym in America. But my journey to success was far from easy.
Growing up in Iran during the war, I saw people dying and poverty all around me. Bodybuilding, something that brought me hope and inspiration, was even illegal because it was considered an American sport. But at the age of 16, I saw a picture of Arnold Schwarzenegger posing on the beach in California and it changed everything for me. He looked happy, strong, larger than life, and in control of his life. He represented everything I wanted to be.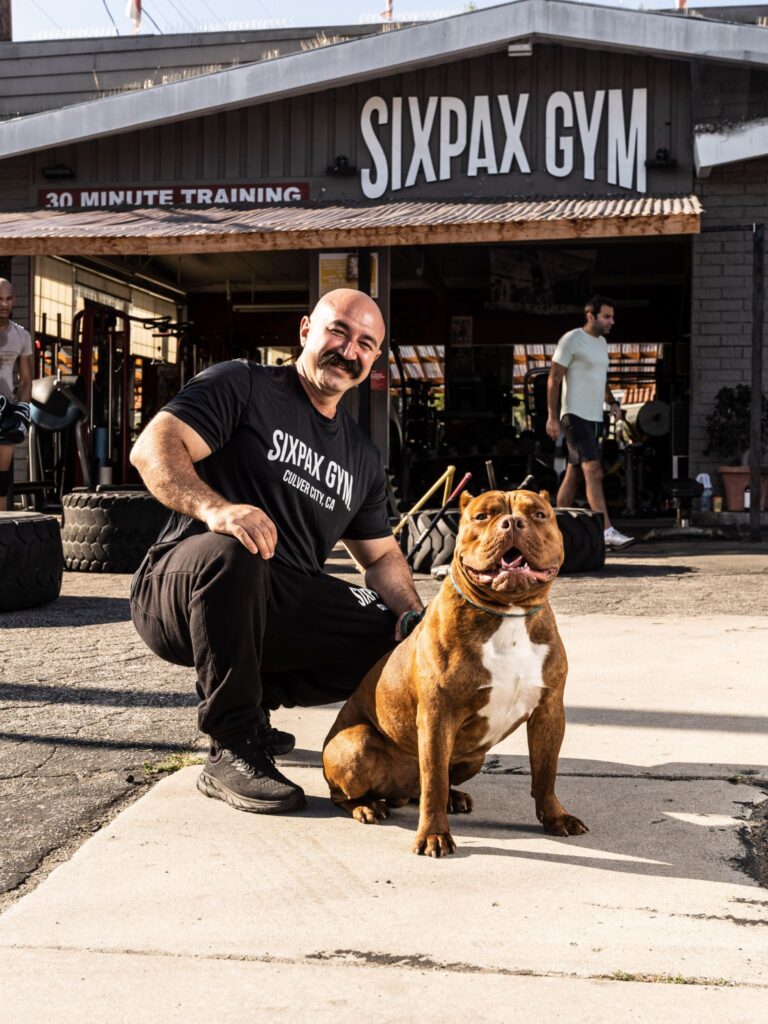 Unfortunately, at the age of 18, I was diagnosed with cancer in my right eye, which was not treatable in Iran. I knew I had to escape my country and the painful life I had. My dream was to someday be a bodybuilder and come to California, just like Arnold.
It took me 7 years as a refugee in England to save up enough to buy a plane ticket to America and a fake passport. When my plane landed, I was arrested for that passport and spent my first year in America in a maximum security federal prison. But a judge ruled that I was allowed to stay, and when I got out, I was homeless on the streets.
But I never gave up on my dream. I managed to make it to California, and with no money, I started my own gym. Through trial and error, I built an extremely successful gym with a perfect system that now makes me millions. But my success isn't measured by the money or the things I have, it's the lives I've changed.
I am now living the American dream, with a beautiful house close to the beach, my truck, my muscle car, my Harley, and my beautiful dog, Milo. I have so many amazing friends who support my vision. And I am so blessed. It brings me so much joy to give back.
That's why I wrote my book "Small Gym, Big Results" to show others how they too can build a successful fitness business from nothing, and change lives in their own community. I want to pay it forward and help others achieve their dreams, just like I did.
Why do you need this book?
Have you ever wanted to start your own fitness business?
I'll share with you all the secrets to building a successful gym from nothing, including the mistakes I made along the way. From equipment and hiring, to marketing and team building, I've done it all and I'm here to teach you the lessons I learned the hard way. With my guidance, you can launch a successful business without any prior experience. Let's turn your dream gym into reality now!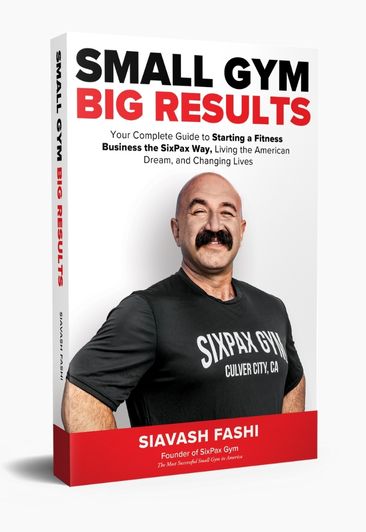 A complete guide to starting YOUR fitness business.
FITNESS ENTHUSIASTS
If you are passionate about fitness and want to make a great living by changing lives.
Retired Athletes
You've spent a lifetime training, now it's time to help others and reach financial freedom.
Entrepreneurs
Start a mission driven business with little investment and make an impact your community.
"I was fired from my job and I had no idea what to do next. When Siavash found out, he told me it was time to open my own gym. I knew he was right but I was scared. I love lifting and fitness but I had no idea how to run a gym! Siavash told me not to worry and promised he would help me. He sent me an unpublished draft of his book, "Small Gym, Big Results" to read and use as a guide to running my gym! I read the book cover to cover, followed his advice and opened up my own private gym in my garage at home, with a goal to teach women how to lift weights. It turns out he was right! I made a few posts on social media and women began reaching out to me to come to my little gym! After only a few weeks I had 20 clients, and now a few months later I have 40 clients and I'm making more money than the job I was fired from! "
– Abby S.
"I've always dreamed of having a career in fitness, but I struggled to find a gym that would hire me while I had a full-time job. That's when a friend introduced me to Siavash at SixPax Gym. Instead of working for someone else, Siavash encouraged me to start my own personal training business in my backyard gym. He gave me an early draft of his book, "Small Gym, Big Results" with easy steps to follow and has been jumping on calls with me, giving me advice and encouragement. I was hesitant at first, but I decided to go all-in. And it paid off. With Siavash's coaching, I was able to acquire 10 paying clients within a month and my business is still growing. I still have my full-time job, but once I hit 20 clients, my revenue will exceed my salary and I plan to go full-time with my gym. I'm so grateful for Siavash's guidance and support, and his book helped me a lot. I know this is just the beginning of something great for my future as a gym owner."
– Chris C.